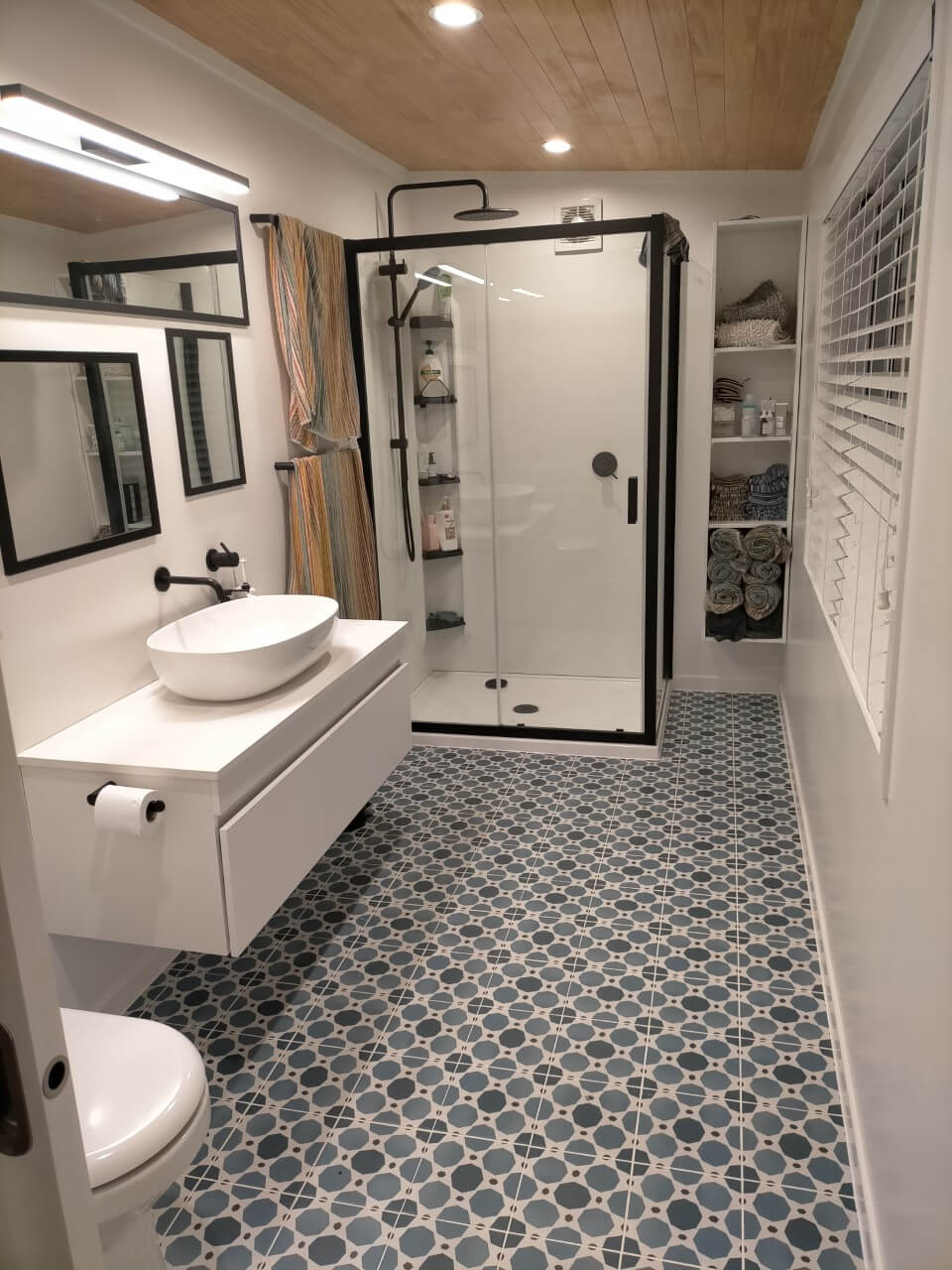 Repairs & Maintenance
Regular plumbing maintenance keeps your home or business plumbing at optimal function. A thorough inspection, cleaning, and/or upgrading and replacing parts can save you spending valuable dollars on emergency repairs. Plumbing maintenance is a low-cost investment that's predictable, easy to budget for, and costs way less than an extensive plumbing overhaul after a burst pipe, big leak, or flooding.
Emergency Commercial Plumbing
We understand that clogged drains or plumbing problems can have a serious impact on your business. Any amount of downtime due to a malfunctioning plumbing system can lead to missed opportunities and an inability to serve clients. Kingfisher Plumbing provides experienced commercial plumbers, state-of-the-art equipment and the know-how to fix your problem right away, so your business is back to normal as quickly as possible.
Most commercial sewer drain problems are the result of buildup of grease and food particles. Foreign objects such as straws, paper towels, mop strings, utensils, toys and feminine hygiene products can also cause blockages in a sink drain, floor drain, toilet or sewer pipe. Our Ridgid drain machine and hydro-jetter are just the thing for these blocked drains and our commercial plumbers are experts at operating these machines.
Tauranga's Blocked Drain Specialists
As is so often the case, especially in Tauranga, the main cause of sewer backups is the invasive nature of tree roots. Tree roots will encroach on and penetrate seemingly impervious soil as well as sewer pipes. Typically, tree roots form an intrusive root ball that block the flow of wastewater and cause the sewer to back up. Should you detect a foul odour emanating from your drains, tree roots may have infiltrated your sewer pipe system.
Our Ridgid drain machine is for the toughest of drain clearing jobs. The spring steel rods are fed down the drain and the high speed cutting action literally drills through obstructions in the drain line - perfect for tree roots.
Our hydrojetter is great for clearing silt and fat from drains and pushing out objects that block drains.
We now also have a new camera, designed to go down drains to establish the cause of blocked drains. We've found a lot of blocked drains recently have been the result of fibre cables being forced into pipes when the fibre has been installed. By sending the drain camera down we can confirm the cause of the blockages with minimal disruption.
Our skilled commercial plumbers can handle all of your commercial plumbing problems – from dripping faucets to water main & sewer line repair and replacement.
Our commercial plumbers have completed projects including schools, abattoirs, food treatment plants, sports complexes, a hydro slide, office blocks, hospitals, supermarkets, factories and commercial waste water treatment plants.
We understand how important it is with commercial clients to keep the tenants and the landlord informed of what is happening. We feel communication is as important as the commercial plumbing work we carry out.
Kingfisher Plumbing brings to Tauranga a wealth of knowledge and experience to make the building of your new home an enjoyable and successful experience.
Plumbing is an integral part of any home. When you decide on building a new house, the design and installation of your plumbing system will be something you will have to live with for a long time, and if you get it wrong, it's not that easy to change further down the track.
Designs can incorporate from the water supply, right through to the tapware. They will also include all of the waste water drainage within the house. Getting it right will be one of the most important decisions you can make for your new home.
We will put together a package that will be complete and hassle free.